The FCI Society aims to ensure that every student pursuing a career in the field of Computing and Informatics is well informed, to be one of be the best candidate in the ever-growing field of Information and Communication Technology.
The FCI Society also aimed at creating and maintaining a much needed communication between the students and the industry. It will continue to strive for a well-informed group of potential students that are part of FCI and the University at large.
FCI SOCIETY AIMS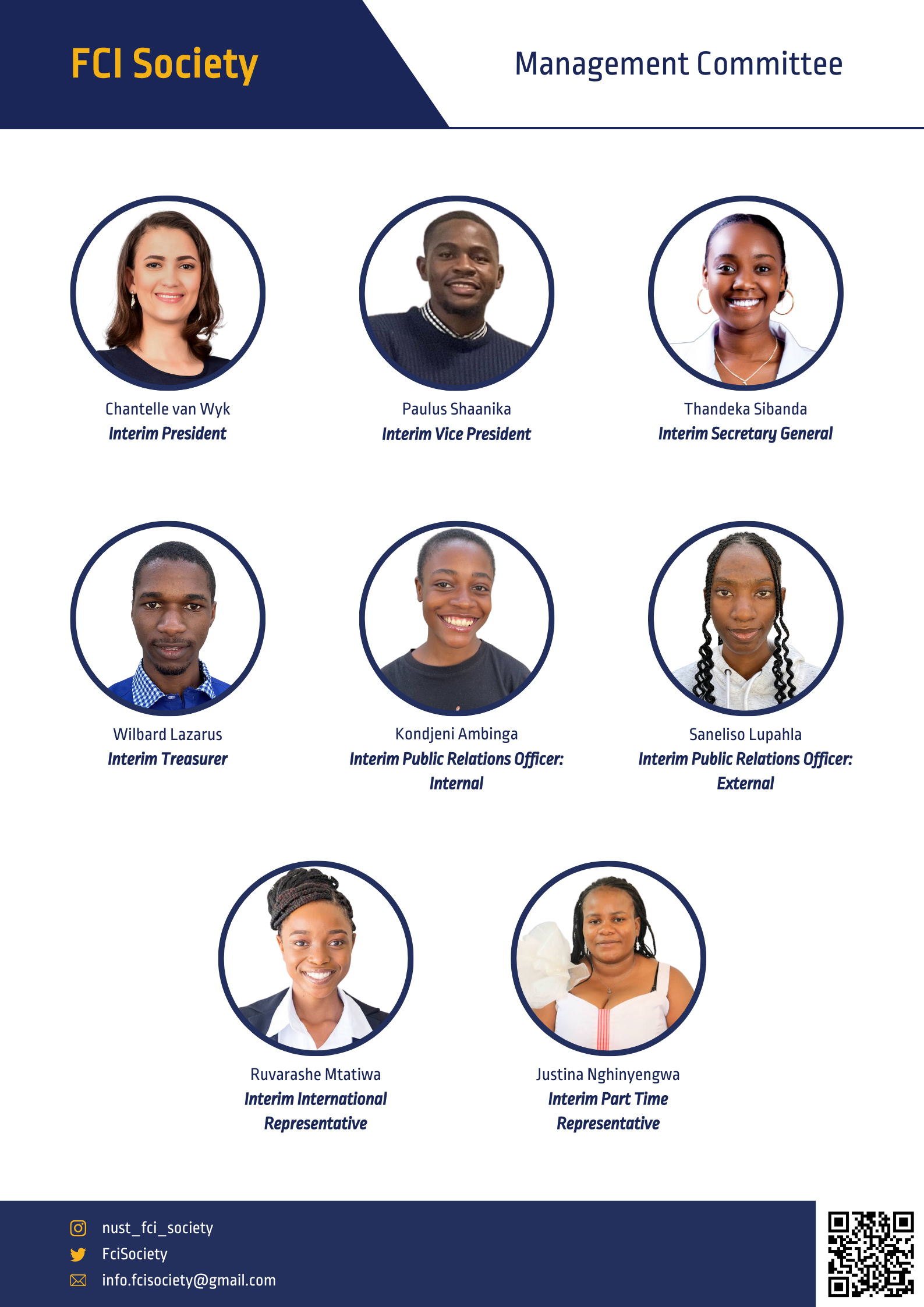 To provide multiple platforms for students aimed at educating them on current events in the field of Computing and Informatics.
To provide active involvement of students in Faculty decisions.
To create awareness of the field of Computing and informatics and bring exposure to the learners of High Schools.
BENEFITS OF BEING A FCI SOCIETY MEMBER
First preference to information
Discount on items regarding the society
Involvement in decision making regarding the faculty
Have voting privileges
Eligible to be a member in the management
Exposure to industry
HOW TO SIGN UP FOR MEMBERSHIP:
Complete the registration form
Pay a once off membership fee of N$50.00 subjected to change to the treasurer
Collect your receipt
USEFUL LINKS