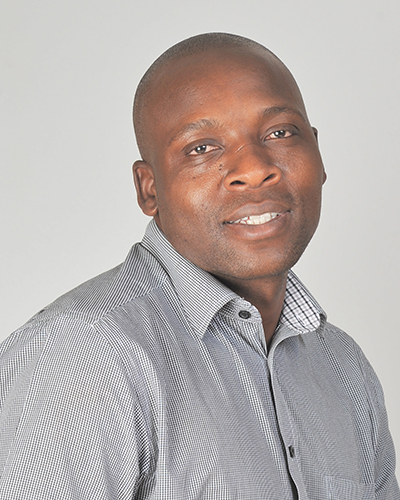 Mr Shadreck Chitauro
Lecturer
Phone : +264 61 207 2689
Email : schitauro@nust.na
---
BIT. (Hons): Comp. Net. (PoN)
B.Sc.: Comp. Sci. & Math. (UZ)
CCNP, CCNP (R+S
CCNA Instr. Linux
Specialisation: 
Systems administration, Networking
Research Interest: 
Systems administration, Networking, security, cloud computing
Selected Publications: 
A Preliminary Assessment Of Cloud Computing E-learning Solutions In Namibia.
Journal of Multidisciplinary Engineering Science and Technology (JMEST) ISSN: 3159-0040 Vol. 2 Issue 8, August - 2015
Notable Achievements: 
Participated in AXIS curriculum workshop in Kenya to integrate AXIS Curriculum in Cisco academies.
Cisco NetAcad contact for Polytechnic of Namibia Cisco Academy and Polytechnic of Namibia Cisco instructor training centre.